Click for more search options
Category
Choose a Category
Location
Choose a Location
+
The Fragrance team at Shiseido Americas develops winning US strategies for the growing portfolio of luxury fragrance brands, including Dolce & Gabbana, Hermes, Issey Miyake, Narciso Rodriguez and Tory Burch. We define ourselves as brand builders launching a multitude of new olfactive scents each year with our retail partners. Our team of top talent is committed to honoring the rich brand heritage from each of our exceptional designers.
Shiseido Fragrances was created to augment Shiseido's fragrance business with the development of new designer fragrance brands. Beginning with the signing of Japanese designer Issey Miyake, the company has slowly and steadily built its brand portfolio to include American designer Narciso Rodriguez. In 2009, Shiseido Fragrances Americas was selected to administer the sales and distribution of Hermès fragrances. In 2016, Shiseido Group welcomed Dolce & Gabbana Beauty which includes fragrance, makeup and skincare into their portfolio Today, Shiseido Fragrances beauty brands can be found in fine department and specialty stores nationwide.
Fragrance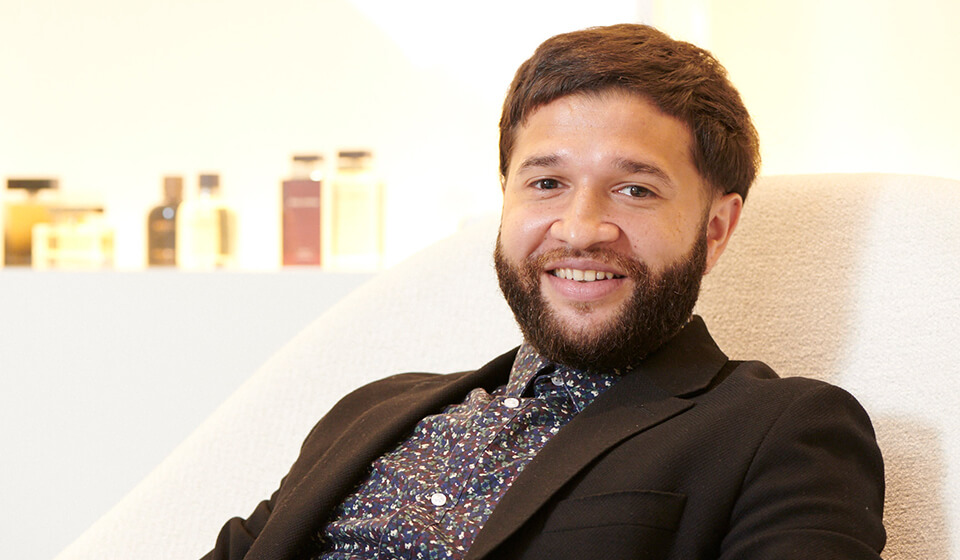 Dolce & Gabbana is a contemporary luxury brand, made in Italy with passion!
A unique spirit born from an incredible encounter of two legendary creators: Domenico Dolce & Stefano Gabbana.
Their love for Women, Fashion, Life, Love and Italy, especially Sicily, drove them together in a mad creative energy where their collective contrasts creates harmony and is infused by "Real People".

The story of Hermès began in 1837. Thierry Hermès, a harness and saddle maker opened a workshop in Paris. The first client of Hermès was the horse.
Hermès is a unique house where the values of creation and authenticity underlie know-how. Behind every object from Hermès is a craftsman, guided by the pursuit of quality at it's very best. Every detail counts. The perfume craft has been present in Hermès' history since the 1930s. Hermès writes a new emotions with each fragrance and triggers the imagination, enriching over time its collections of creations. Perfumes for her, for him or to be shared. At the origin of Hermès fragrance-filled stories they are encounters with great perfumers of the 20th and 21st centuries.

Issey Miyake was born in Hiroshima in 1938. The most international of all Japanese designers, he is also an artist and an inventor. He imagined the famous PLEATS PLEASE collection and the versatile BAO BAO bags. His creations arouse curiosity and reflect his fundamental concept that "design is not for philosophy, but for life."
In 1992, he launched L'Eau D'Issey, his first fragrance for women. The olfactive signature of Issey Miyake perfumes is a common structure of nature, verticality, and power with notes of citrus, aquatic notes, floral notes, and woods.
For his first fragrance, Issey Miyake drew inspiration from "the world's most beautiful and purest fragrance: the scent of water on a woman's skin." L'eau d'Issey is a tribute to nature, to water, an essential source of life, purity and freshness.

Of Cuban descent, Narciso Rodriguez was born in New Jersey in 1961. This dual culture is influential in his work. He founded his women's ready-to-wear brand in 1997. In 2003, he launched for her, his first feminine fragrance, based on a heart of musc, both mysterious and sensual.
His fashion and fragrance creations capture the mystery and inner beauty of women to reveal her infinite strength.

Founded in 2004 in New York City, Tory Burch is a distinctly American brand with a global point of view, taking its cue from Tory herself. The company and its more than 300 stores globally — embrace a philosophy of family first and the work of the Tory Burch Foundation, which empowers women entrepreneurs.
Today, the collection includes ready-to-wear, shoes, handbags, accessories, watches, home and fragrance. In 2020, Tory Burch and Shiseido entered into a long-term partnership under which Shiseido will have the exclusive worldwide license to develop, market, and distribute Tory Burch beauty brands.